OUR HISTORY…
Dailycer opened the first breakfast cereal factory in France in Faverolles, Picardie in 1983. The factory produced corn flakes and honey puffs.
Soon, Dailycer developed new technologies, diversified the production of its cereals and extended its activity internationally, firstly in Europe and then to the wider export market.
As activities increased, the industrial site expanded over the years, to reach the current 39 000 m2.
Today Dailycer is recognised for its ability to breathe new life into the European and global breakfast cereal market, becoming one of the market's key players.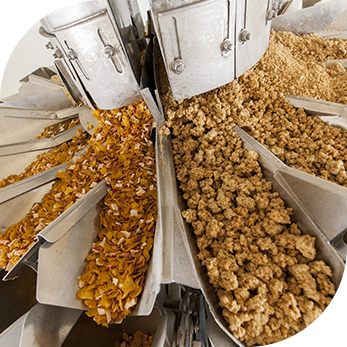 OUR VALUES AND COMMITMENTS
Our values have strengthened over the years. They unite our employees, and guide our work and decisions every day.
OUR GENDER EQUALITY INDEX
Declared a major national cause for the next five years by the President of the Republic, equality between women and men has been the subject of a comprehensive plan of action by the Government.
In September 2018, legislative measures had been adopted to that end in the Freedom to Choose One's Professional Future Act.
From now on, equal pay for work of equal value for women and men in companies is subject to an obligation of results, and no longer simply an obligation of means.
As a company with more than 250 employees, Dailycer publishes its gender equality index.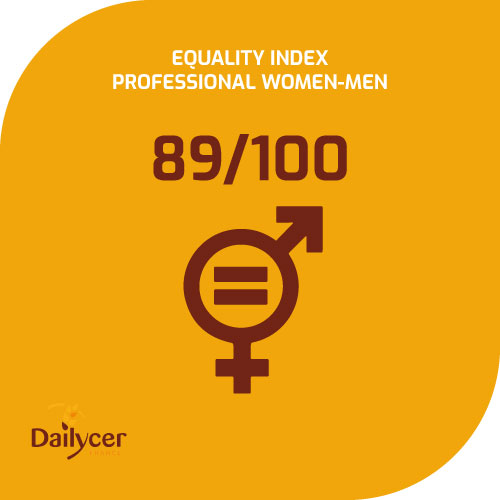 Details :
Gap in indivudual increases – 20/20
Percentage of employees increased when they return from their maternity leave – not calculable
Number of employees of the under-represented sex among the 10 highest paid – 5/10
QUALITY CONTROL AND CUSTOMER SERVICE
We maintain the highest level of hygiene and food safety throughout the manufacturing process of our products in order to provide safe products with consistent quality. Our products are subject to regular quality control all along the entire manufacturing cycle.
We take great care in selecting our suppliers.
We are proud of our IFS and BRC certifications, of meeting strict requirements and maintaining HACCP international standards.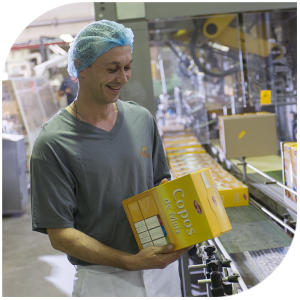 OUR SOCIAL AND ENVIRONMENTAL RESPONSIBLITY
We are committed to satisfying our clients while at all times respecting environment, controlling our energy consumption and ensuring our employees the best working conditions. At the early stage of design and development of our products, our processes aim at improving our energy performance. We support the purchase of energy efficient products and services and encourage our business partners to adopt the same approach.
We continuously work towards reducing our waste at the source and we ensure waste reprocessing through recycling and recovery channels.
We pursue our actions every day to meet the highest standards of our ISO14001 et ISO 50001 certifications.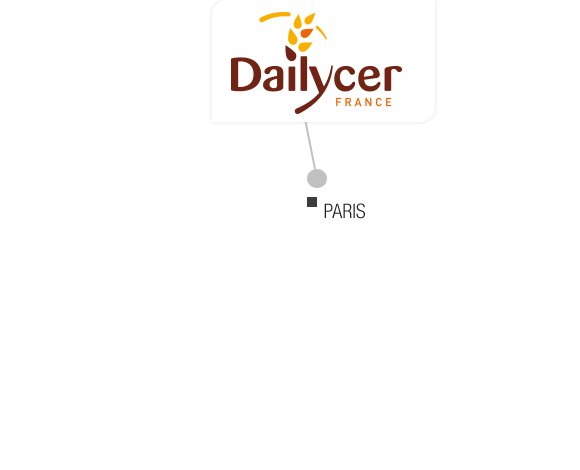 Faverolles
Dailycer France SAS
Aux sentiers d´Etelfay
F-80500 FAVEROLLES
Tel  +33 (0) 322 78 77 00
Fax +33 (0) 360 34 10 90
Siège social
+33 (0) 322 78 77 00
Lieudit "Aux Sentiers d'Etelfay"
F- 80500 FAVEROLLES
Une question ? – Contactez-nous
Pour nous adresser votre demande d'emploi ou de candidature spontanée, rendez-vous sur notre page Rejoignez-nous.
* Champs obligatoires