Our history…
Dailycer opened the first breakfast cereal factory in France in Faverolles, Picardie in 1983. The factory produced corn flakes and honey puffs.
Soon, Dailycer developed new technologies, diversified the production of its cereals and extended its activity internationally, firstly in Europe and then to the wider export market.
As activities increased, the industrial site expanded over the years, to reach the current 39 000 m2.
Today Dailycer is recognised for its ability to breathe new life into the European and global breakfast cereal market, becoming one of the market's key players.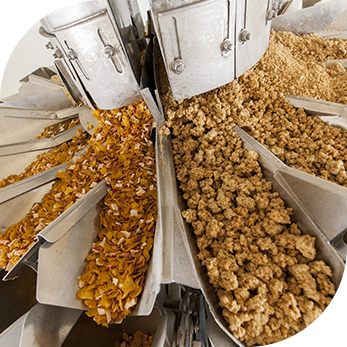 OUR VALUES AND COMMITMENTS
Our values have strengthened over the years. They unite our employees, and guide our work and decisions every day.
QUALITY CONTROL AND CUSTOMER SERVICE
We aim to satisfy our clients and to respect the environment. We maintain the highest level of hygiene and food safety throughout the manufacturing process of our products, and ensure that our employees have the best working conditions.
We take great care in selecting our providers.
Our products are subject to quality control throughout the manufacturing process.
We are proud of our IFS and BRC certifications, of meeting strict requirements, and of maintaining HACCP international standards.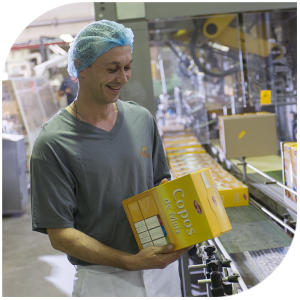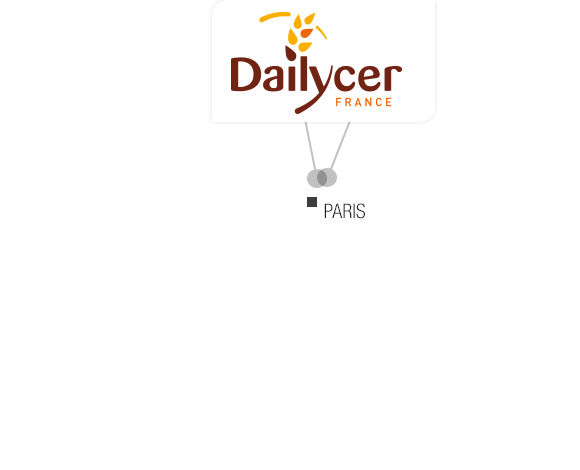 Faverolles
Dailycer France SAS
Aux sentiers d´Etelfay
F-80500 FAVEROLLES
Tel  +33 (0) 322 78 77 00
Fax +33 (0) 322 78 32 30
Montdidier
Dailycer France SAS
Z.I. de la Roseraie
F-80500 MONTDIDIER
Tel  +33 (0) 3 22 78 77 00
Fax +33 (0) 3 22 78 32 30
Headquarters
+33 (0) 322 78 77 00
Lieudit "Aux Sentiers d'Etelfay"
F- 80500 FAVEROLLES
Commercial management
+33 (0) 139 11 81 81
Le Technoparc
34 rue C.E Jeanneret
F-78306 POISSY CEDEX
A question? Contact us
*Required fields